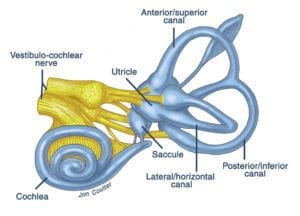 The inner ear, specifically the vestibular system, is often compromised with concussion injuries and one of the main reasons concussed patients report lingering dizziness following a concussion. Vestibular therapy is one of the most effective treatments used to reduce post-concussion dizziness or vertigo.
At Greylock Audiology Hearing & Balance Centers, we combine the two specialties of audiology and physical therapy to help patients hear better and feel better.
With our in-house FYZICAL® Therapy and Balance Center, we are able to successfully treat the whole problem for patients suffering from hearing loss and balance issues, not just part of it. Our holistic approach to treating individuals suffering from hearing and balance impairment sets us apart from other hearing and physical therapy centers.
Our FYZICAL® Therapy and Balance Center specializes in diagnosing and treating vertigo and balance issues with a focus on fall prevention through the practice of vestibular rehabilitation therapy. This specialized form of therapy is exercise-based and can reduce vertigo, dizziness, imbalance and falls.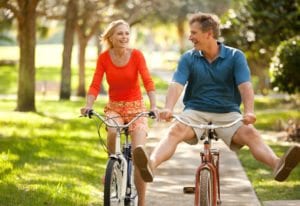 Dr. Trevor Marcotte, PT, DPT is highly trained in vestibular rehabilitation therapy. He is passionate about this area of practice. Dr. Marcotte has a Level 2 certification in the specialty and is pursuing Level 3 certification, which is the highest level of certification offered in the field of vestibular rehabilitation therapy. There are fewer than 70 therapists in the United States with this level of certification.
He has successfully treated patients who have been living with vertigo for years with no hope of a solution in just one or two visits.